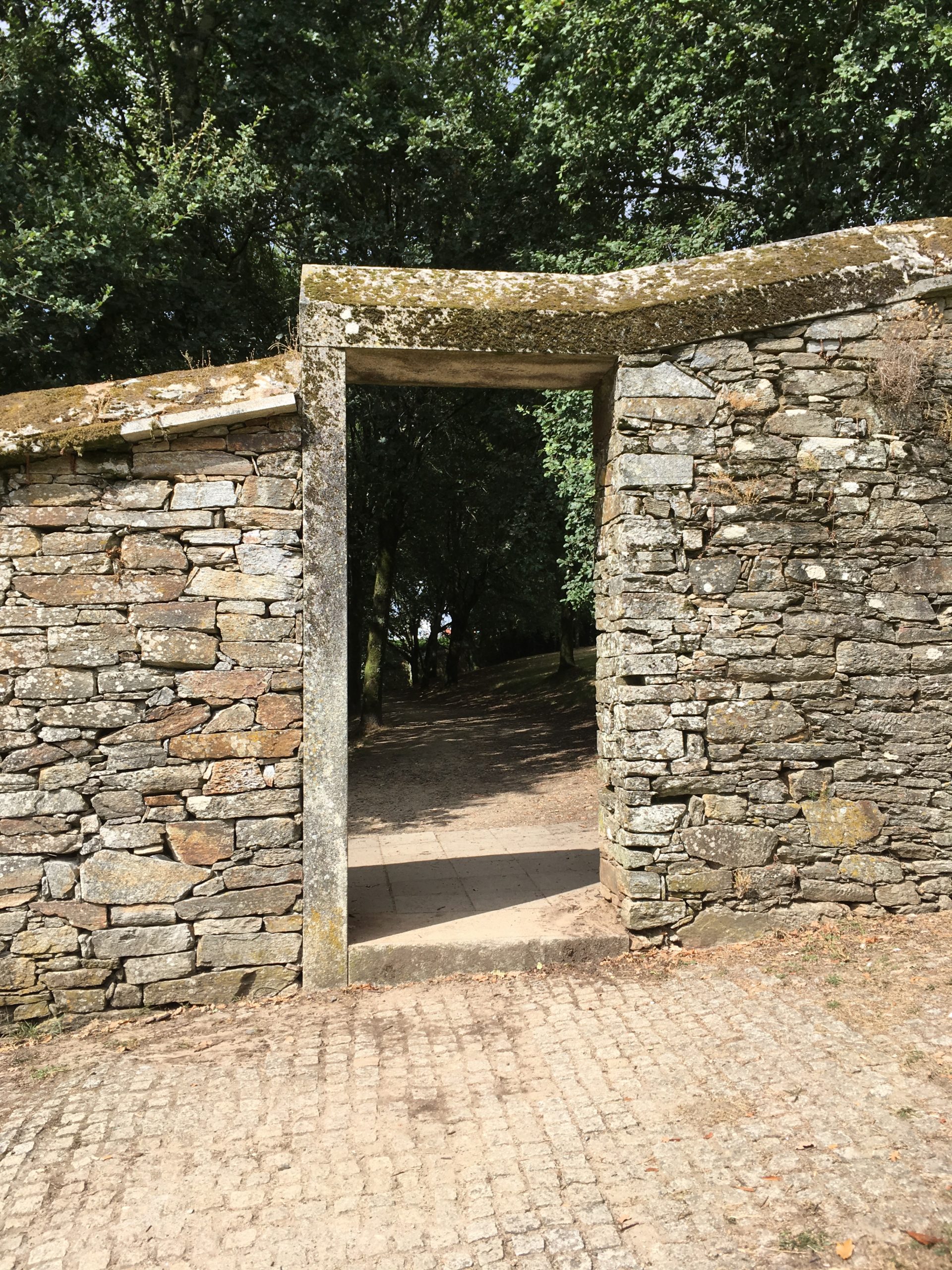 This year, I hit my goal of 50 books and beyond, and lucky me, most of them were terrific books, but that made this list very hard to pair down. So here goes…
Nonfiction
Just Mercy: A Story of Justice and Redemption by Bryan Stevenson
If you choose one non-fiction book to read on this list, this should be it. Not only is it important, it's also written in a compelling and personal way, with a perfect balance of compassion and lawyerly matter-of-factness.
I saw the movie first, and although it wasn't bad, it only covers one of the many stories in the book of those wrongfully convicted and on death row. If you have a heart for troubled kids or those with disabilities you may ugly-cry your way through this book as I did. You may also come away from this book with fire in your veins and newly-refreshed hope in your heart.
The New Jim Crowe: Mass Incarceration in the Age of Color Blindness by Michelle Alexander
Alexander did a terrific job delving into the research for this book and I felt like I learned so much about the history of the racist "War on Drugs." There were some things that surprised me—like her research and views on the pros and cons of affirmative action and the lip-service but opposite actions of President Obama regarding "The War on Drugs." Depending on the reader, it has the potential to be eye-opening, uncomfortable, but very needed. White friends, please read this book and understand the problem more fully. If you want to change America for the better, reading this book is a great place to start.
The Boy Who was Raised as a Dog: And other Stories from a Child Psychiatrist's Notebook by Dr. Bruce Perry
This was a fascinating and encouraging read. Each chapter is a story about a child/children that Dr. Perry helped. Several are extreme cases, some are unfortunately typical for children coming into foster care. I love his compassionate, atypical approach to therapy (which is actually very intuitive and instinctual). Here is one of the fascinating take-aways I gleaned.
You may have heard "children are so resilient." In reality, children are far less resilient than teens/adults because their brains are in the midst of developing when the trauma is occurring. The younger they are when the trauma occurs, the more development is derailed. If the trauma continues without some sort of abatement, the outlook is bleak. If the child has a healthy attachment, even for the first year of life, and then horrible circumstances after that, that year of attachment gives that child a much higher chance for resilience later on. (This is HUGE).
The Body Keeps the Score: Brain, Mind, Body in the Healing of Trauma by Bessel A. van der Kolk
This book, like Dr. Perry's book was eye-opening, fascinating and encouraging. The one concept that I loved in this book was, when replaying trauma, if you can find a way to feel control, no longer being the completely helpless victim, you can slowly start to change your trauma response to those memories. Trauma affects every system of your body, so, as Dr. van der Kolk points out, there are many methods now that patients have found ways to move through their trauma (both literally and figuratively).
The A-Z of Therapeutic Parenting: Strategies and Solutions by Sarah Naish
There is a term that the author uses that I love. As foster or adoptive parents, we are "re-parenting" our kids. That means that what many parents are able to do on a daily basis are not options for us. Times that most kids love and anticipate, like birthdays and holidays, might be absolute hell for us. It's many times an opposite world. Anyway, this is a wonderful and practical index of ideas to implement. The larger half of the book really is laid out A-Z with descriptions of what behaviors are occurring, why they might be occurring, what to do in the moment, and what to do afterward. Great ideas for parenting kids with attachment issues.
Memoir/Biography
The Life You Save May Be Your Own: An American Pilgrimage by Paul Elie
This is one of the best and most inspiring books I have read in years. I loved this book. Elie does an incredible job in his research and helps one feel connected on a personal level, with each of the four famous writers: Flannery O'Connor, Thomas Merton, Dorothy Day, and Walker Percy. He weaves their spiritual journeys with how it corresponds to their writings at the time. It's truly beautiful. And, in all transparency, I am the target audience because…
I'm a Catholic convert
a wanna-be writer
a lover of southern fiction (particularly these authors)
and I have an insatiable desire to understand the "why" of people.
Hope's Boy: A Memoir by Andrew Bridge
I found this while browsing at my library and wow, what a beautiful surprise. This is the true story of a boy named Andy and his life's journey through foster care. There are so many things that he believes and thinks as a kid in care that anyone who is connected with fostering/adopting should know (social workers, foster/adoptive parents). I highly recommend this book whether or not you are connected with foster kids, but especially if you are.
The Splendid and the Vile: A Saga of Churchill, Family, and Defiance During the Blitz by Erik Larson
I've never been disappointed with an Erik Larson book. If you enjoy history but need it to be not dry and boring, Larson is the author for you. I really loved this book in particular because of the heroism, stubbornness, wittiness and eccentricities of the Churchill family. Perhaps it's also because I see many parallels between Ethan and Winston Churchill; especially in their ability to lead during a crisis, and to do what is right in the face of criticism. Thankfully though, Ethan doesn't have Churchill's moodiness.
An Abbreviated Life: A Memoir by Ariel Lev
I appreciated Lev's ability to tell her strange story. It's very difficult to convey all of the complexity of being the child of someone with Borderline Personality Disorder, but I think she does it well. If you have a dark sense of humor as I do, you might find yourself chuckling and saying, "Yep, been there, done that" under your breath. If you have no experience with this, you might find it disturbing or off-putting. Warning: If you were raised by a parent with BPD, this book might be very triggering unless you're in a healthy enough place to read it.
Fiction
Kristin Lavrensdatter by Sigrid Undset
If you choose one fictional book to read from this list, this one is by far the best. It is written by a famous Norwegian author and is set in the 1300's Norway. The historical aspects are so well done and fascinating. Undset really makes you feel as if you are watching lives unfold during that time. This book follows the life of Kristen Lavrensdatter from childhood through adulthood. It is a very rich, spiritual and profound story. However, I feel it my duty to warn you that the book is sectioned into 3 parts and totals over 1600 pages (with helpful historical footnotes) and when it is over, you will be sad it's over. Part 1, although very good and beautifully written, is the weakest and a little slow. Also, this is the part where Kristin falls in love and romance, as a general rule, no matter how well-done, makes me queasy. Part 2 picks up speed and throws in quite a few surprises. I'm rarely surprised (a curse of being a voracious reader who's also seen a lot of life), so the ability to surprise is a hallmark of good story-telling. Part 3 can't be read fast or slow enough. Okay, I'm done gushing over it, but do yourself a favor and read it.
A Gentleman in Moscow by Amor Towles
This was an absolutely delightful book with a lovely twist at the end. That's all I will tell you because it's just a beautiful book with lovely characters. Be forewarned: this book may make you long to try some of the foods mentioned in the book.
Joy in the Morning by P.G. Wodehouse
After reading many heavy books early in the year, I asked my well-read Facebook friends to give me some happy light-reading ideas. This series was hands-down the favorite for laughs, so I tried it out. And laugh I did! How have I lived my life without this particular joy in it? As I laughed along, I couldn't help but see Hugh Laurie (a favorite actor/jazz pianist of mine) as Bertie Wooster.
The Great Alone by Kristin Hannah
Being the morbid person that I am, I've always said that if anything ever happened to Ethan, I'd pack up and move to Alaska. I love Alaska. I love its harshness, wildness, and beauty. So when I read the description of the book…Vietnam vet with PTSD takes his family to Alaska, I was already hooked. I appreciated Hannah's realistic portrayal of a vet with PTSD, the brutality and beauty of Alaska, and the unity and dependence on community that is required to survive.
Britt-Marie was Here by Fredrik Backman
Backman has become a favorite author of mine. His characters always sparkle with quirks and good hearts underneath eccentric exteriors. This one is about a delightfully persnickety woman who solves every problem with bicarbonate of soda and has herself an unexpected little heart-warming adventure. It's such a fun read.
A few more noteworthy reads to consider:
Braving the Wilderness by Brene Brown
The Read-Aloud Handbook by Jim Trelease
The Mysterious Howling by Maryrose Wood
Strength in What Remains: A Journey of Remembrance and Forgiveness by Tracy Kidder
Under the Banner of Heaven by Jon Krakauer
Between the World and Me by Ta-Nahisi Coates
I am Malala: The Story of the Girl who Stood Up for Education and was Shot by the Taliban by Malala Yousafzai
The Rithmatist by Brandon Sanderson
The Worst Hard Time: The Untold Story of Those Who Survived the Great American Dust Bowl by Timothy Egan