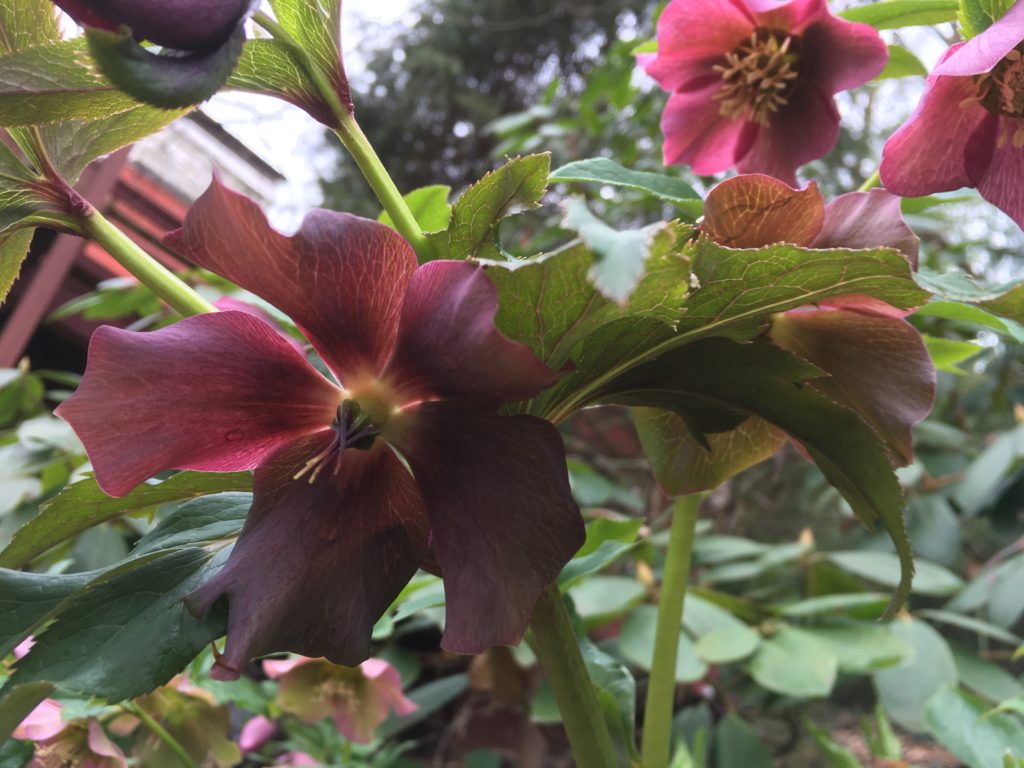 Miracle is defined by the Merriam-Webster Dictionary in this way. 1 : an extraordinary event manifesting divine intervention in human affairs (the healing miracles described in the Gospels). 2 : an extremely outstanding or unusual event, thing, or accomplishment (The bridge is a miracle of engineering).
This year has been filled with the unexpected. On a global, national, and personal level. It has left me praying for miracles—for others. Not for me. Never for me. But we'll return to that in a moment.
In March, I found myself struggling with constant GI pain that began a week before everything shut down. The timing was unfortunate, to say the least.
"We'll send you for an ultrasound, but you'll have to wait for the hospital to call you," was what the doctor told me.
A month passed by and the pain grew much worse—I was barely eating or sleeping. The hospital never called, so I called the hospital. They scheduled the ultrasound, but it was 2 weeks out. I called my doctor, and all of the doctors were out on vacation, but at the end of Friday, the Physician's Assistant called me and said, "It sounds like appendicitis, so I'm going to call you in some antibiotics and see if that works. If your pain gets worse or your fever gets any higher, get to the hospital right away."
A week later, I finally got in to see the doctor who ran blood tests and sent me for a CT scan. But by then, the antibiotics had done their work and the massive swelling had gone down, some pain was gone, and my fever had lessened. "You definitely had tons of inflammation and infection," she confirmed after looking at the blood tests. Yeah, I know. I was there. "We just don't know what was infected or why."
So, she sent me to another doctor who in turn, finally sent me to a GI specialist. After regaling him with the details of my annoying saga, he gave a befuddled laugh and said, "You have a very strange body." Yeah. I've been informed of that for most of my life. He ran a few more blood tests and told me to come back in a few weeks if the pain didn't magically resolve.
So, it's almost July and I still have no answers and am still in pain. To use the current buzzword, it's a little triggering as I've been through all of this before. The endless frustration of waiting for 3 1/2 years, and finally receiving a diagnosis of a little understood incurable, chronic illness. That was disappointing.
So, when I found myself in the garden, and praying fervently for others in our broken world, God asked, "Why haven't you asked me for a miracle for yourself yet?"
I came up short.  I thought back and had to admit to myself that I have avoided praying for myself or anything that I want.  But why?  And then, as I found myself yanking up weeds with ferocity, I admitted it: I felt duped.  And then, laughing at my own foolishness, I thought of how, alongside those past prayers for miracles I'd also prayed "Thy will be done on earth as it is in heaven," just as fervently, secretly hoping that God's will was aligned with mine (not the other way around).  The irony doesn't escape me.
And if anyone had driven by right then, they'd see a crazy person, talking to herself and crying, like a petulant child throwing a tantrum, because her dad didn't give her what she wanted. I listed my litany of grievances to God because asking for miracles shouldn't be so freakin' complicated.
"I asked you for a miracle when I was so sick last time," I started. "I asked for healing. And what did you do? You gave me a sickness that I can't fix, that no one can. You gave me something that slows me down, forces me to face my inabilities and weaknesses daily. I have to do less, ask for more from you and others. That's not the miracle I wanted.
"If I ask for a miracle this time with my sickness, what should I expect?
"Last year, I begged you for a miracle for the boys.  My heart was—still is—broken, and what did you give me?  A dream.  Before I ever even met them or knew who they were, you told me that I could never call them mine.  So I asked you for that to be untrue, for that dream to be just a dream…but I knew it wasn't.  I told no one.  I asked for you to let us keep them.  And what miracle did you give me then?  You helped me to find love for the people who hurt them time and again.  You helped me understand and love them in their broken humanity because their brokenness called to mine.  You changed my heart to want them to be successful caregivers, to know that they are cared about by others.  That's not the miracle I wanted.  
"I begged for your help in teaching Nick to make better choices. But he's in jail, and has suffered so much there. He is starting to change, but does it have to be like this? I prayed for miracles, but this is not how I'd envisioned them.
"And then there's Jeremy. I don't even know where he is right now. Is he in jail, homeless, in a mental hospital, or has Charmaine found him once more, and like a guardian angel, taken him into her halfway house again until he wanders off once more when his meds stop working? She is not the miracle that I imagined, but her love for the most broken certainly is.
"And then there's Mom. I prayed for you to heal Mom from her depression my entire life, but she remained depressed and suicidal until the moment she died. She's healed with you, I know, but that was not the miracle I'd wanted."
And there it was, some of my deepest griefs and fears laid bare. And as I considered what God had done, I realized that he did do miracles and they were beautiful, but they took massive amounts of pain and sometimes sacrifice. He changed me, not necessarily the things around me.
I prayed for the first time this year, for miracles for me, whatever that means. I prayed that God will prepare my heart for the next set of kiddos that darken our doorway, whether they are here forever or for just a short time. I prayed for a doctor who could figure me out. I pray that I'll have the energy to fight for our next kiddos as hard as I did for the last, that I won't instinctively guard my heart from them, that I will love them through their pain.
As the time draws near for us to open our home once more to new children, I'm excited and nervous for that next phone call when our lives will completely change once more. There will be the hard period where we relearn these next kids, their traumas, their likes, their dislikes, and start to help them trust, one moment at a time, perhaps for the first time. Maybe they'll have been starved, abused, or abandoned. Perhaps they'll act out violently or hoard food. But I'm praying for strength.
And as I think about myself and my own need for miracles, I think of everyone else enduring this profound year of 2020. I see the turmoil as a hopeful and redemptive phase; birth-pangs of the miracles that are to come. Some say the end of the world is near, and they throw up their hands and wait. I say, what does that change for me? Nothing. I'm still going to hope, to do, to pray that others hope and that we are willing to sacrifice ourselves (hopes, dreams, time, whatever else) for the love of God and others.
It is our duty as Christ-followers to be those who hope and pray for redemption by being actively redeemed. But many times, our own self-righteousness, fear, and anger cause "even the Christians to hurl stones at the people who fall down, even when we know we should forgive or show compassion…we have to be stonecatchers."—Bryan Stevenson, Just Mercy
2020 might not be the year we want, but maybe it's the year we need. Now is the time for compassion. Shall we pray for miracles and be the stonecatchers together?